About Us
About Paradise Candy Company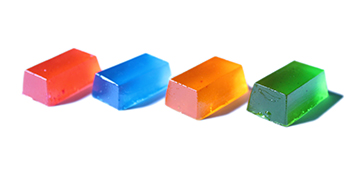 Today, Paradise Candy Company is impacting the way medicinal marijuana edibles are perceived & delivered to patients in the California communities that we serve.
Our passion has become our business. Established in 2009, in San Diego, California, Paradise Candy Company, founded its principles and values on creating consistently high quality THC infused edibles. Natural health and wellness solutions allow us to better serve the patients in our communities and empower the general public through education and promotion of the benefits of medical marijuana.
Creating medicinal islander candies, pops, and caramels has given patients a natural, safe and effective way to support treatment of chronic pain, illness or other medical conditions. Our edibles are made in small batches to assure quality, potency and consistency.
We are constantly innovating new medicinal marijuana edibles. Our newest line is our Organic line featuring raw, organic, vegan, gluten-free products and our future product lines made with the highest quality CBD oils.
Lab Tested-Patient Approved.
For more information about Paradise Candy Company or our products, please e-mail us